At
Santa Rosa Veterinary Hospital
, we offer medicine specific to puppy & kitten as well as geriatric life stages. These plans help keep your pet happy and healthy throughout their life.
Pet Lifestage Medicine in Santa Rosa, CA
Wellness care for pets encompasses all life stages, but pets often need extra care during specific life steps. Puppies and kittens need to be started off on the right paw with vaccine protocols, deworming, and routine exams. Pets in their golden years often require maintenance of chronic illnesses or pain management to make sure they are comfortable and happy. No matter your pet's age, our team at Santa Rosa Veterinary Hospital is here to help!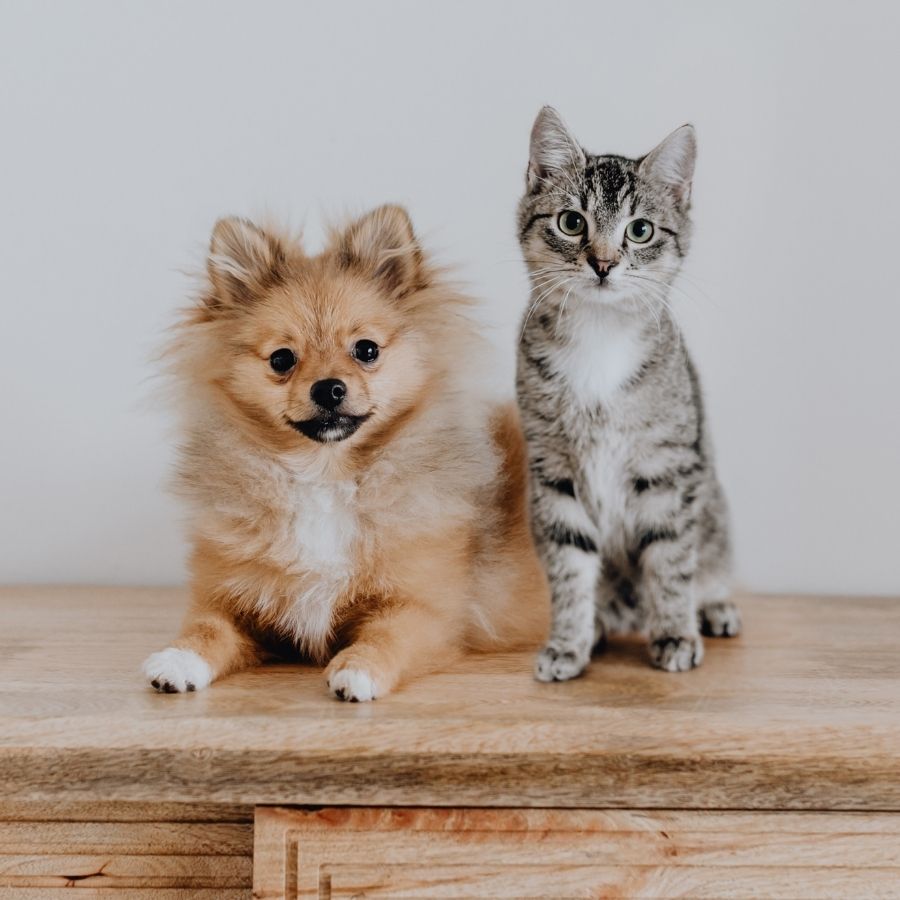 Puppy & Kitten Medicine
Bringing home a new puppy or kitten is an exciting time for your family. Our team can help you start your new puppy or kitten off right!
First Vet Visit
Our vets recommend that you set up your pet's first visit with us soon after adoption. It's important to get your new pet set up with a good parasite and vaccination program as well as a thorough examination to assure your puppy or kitten is healthy and prepared to stay that way.
Vaccinations
Starting puppy and kitten vaccinations and keeping them on a schedule is critical to protecting their fragile systems from the most common diseases.
Parasite Screening
Puppies and kittens eat or sniff at many things that can carry the eggs for internal parasites. Checking yearly for intestinal worms and administering necessary treatments is an important means for assuring your puppy or kitten will be able to absorb nutrients and grow from the food you provide.
Spay/Neuter
Our team usually recommends spaying or neutering at six months of age to both prevent unwanted pregnancies and to reduce the risk of other health problems. There are of course exceptions to that rule and our veterinarians will have an open discussion with you to decide on the best time to spay your neuter your particular dog or cat.
Geriatric Medicine
Did you know that pets age faster than people and can be considered "seniors" at around 7 years of age? Just as our health care needs change as we age, your pet's health care needs also change. Nutritional needs, exercise habits, and many aspects of your pet's daily routine can change as your pet ages. But how can you tell the difference between "normal" aging and a medical problem? As in humans, some health issues that affect older pets can begin with very subtle changes that may go unnoticed until the problem has become serious.
Regular wellness visits are important for every stage of your pet's life, so don't forget to keep your senior pet's scheduled wellness appointments. The best way to help protect your pet as he or she ages is to understand the aging process in pets. We understand that process and can help you help your pet. Even if your senior pet is already being treated for a medical condition, treatment recommendations can change as a condition progresses. Sometimes medication dosages need to be adjusted, or medication may need to be changed. Routine wellness blood work and other routine diagnostic testing are important for senior pets because these tests allow us to evaluate how your pet's health is either responding to current management strategies or changing with age.
Your senior pet's wellness examination is also your chance to have us address any of your questions or concerns about your pet. We welcome your questions and encourage you to be involved in decisions regarding your pet's health care.
Older pets make wonderful companions, and thanks to advances in veterinary medicine, pets are living longer than ever! You are an important ally in your senior pet's health care. We are here to help ensure that your pet is safe and happy throughout the "golden years."
Veterinary Services in Santa Rosa, CA