Pet Allergies & Dermatology
Pet Allergies & Dermatology in Santa Rosa, CA
Skin problems can be just as frustrating for your pet as they are for you. Conditions like allergies and infections can leave your animal friend feeling itchy, uncomfortable, and unhappy. And many dermatological issues are only the part of the disease that you can see. In these cases, the skin problem is only the portion of the disease that is on the outside, and many other problems are on the inside, just unseen. The key to keeping your loved one healthy on the outside and on the inside is accurately identifying and treating the underlying cause. At Santa Rosa Veterinary Hospital, we can help you do just that! Our professional services are designed to help us get to the bottom of whatever is ailing your pet so we can treat it in the most effective and timely manner possible. If you suspect your pet may be dealing with a skin problem, don't wait another moment. We can help them live a happier, more comfortable life.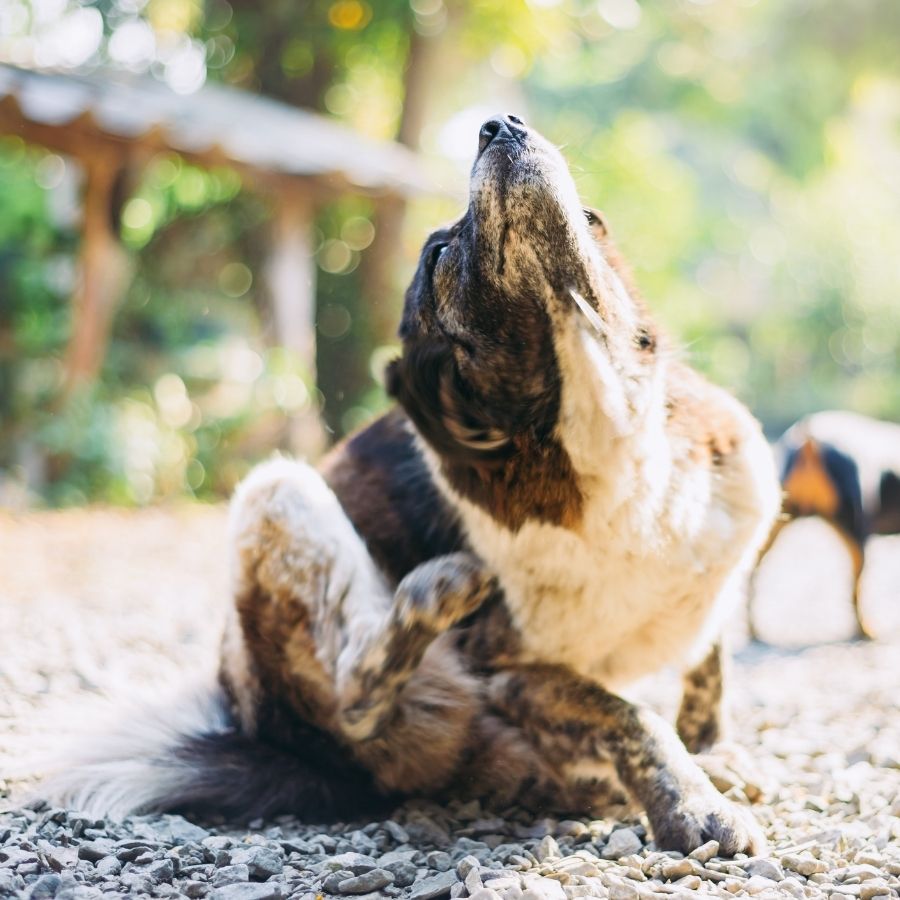 Diagnosing the Problem
Our staff has specialized education, training, and expertise in pet dermatological conditions, including those that are considered to be "severe" in nature.
The first step in the process is achieving a timely and accurate diagnosis. It's critical that we understand precisely what we're dealing with from the start so that we can work toward helping your pet feel better. Our hospital utilizes an in-house laboratory as well as numerous commercial and University laboratories, which allows us to get the answers we need. Some of the many skin disorders that we can provide assistance with include:
Allergies
Infections
Dermatitis
Parasites
Hormonal Imbalances
Tumors
Autoimmune Disorders
Chronic Ear Infections
Diseases of the Feet
Skin Cancers
Treating the Problem
We employ a number of different treatment methods, used either individually or in conjunction with one another, to help reduce and/or eliminate symptoms altogether. These treatment methods may include the use of topical creams, supplements, medications, therapy or surgery. For those conditions that cannot be cured, but only managed, we will work with you to develop a long-term treatment plan that will help improve your pet's quality of life as much as possible.
If an allergy is to blame for your pet's symptoms, we will conduct the appropriate testing to determine what type of allergy we're dealing with as well as what factors may be triggering your pet's reactions. From there, we will develop a treatment plan that will help get the allergy under control. This may involve the use of medications, or it may be as simple as making some changes to your pet's home environment. We will customize our approach to help us achieve the best possible results.
Signs of an Allergy or Skin Issue
Some of the signs that your pet may be experiencing a problem with his or her skin, ears or feet include:
Scratching more than usual
Rubbing against objects to relieve itch
Bad odor coming from the ears
Biting, licking or chewing at the affected area
Hair loss
Hot spots
Unusual bumps or lumps, on or below the skin
If you notice any of these things, your pet may be dealing with a skin problem. Don't wait another moment. Let's work together to help your loved one live a happier, more comfortable life.